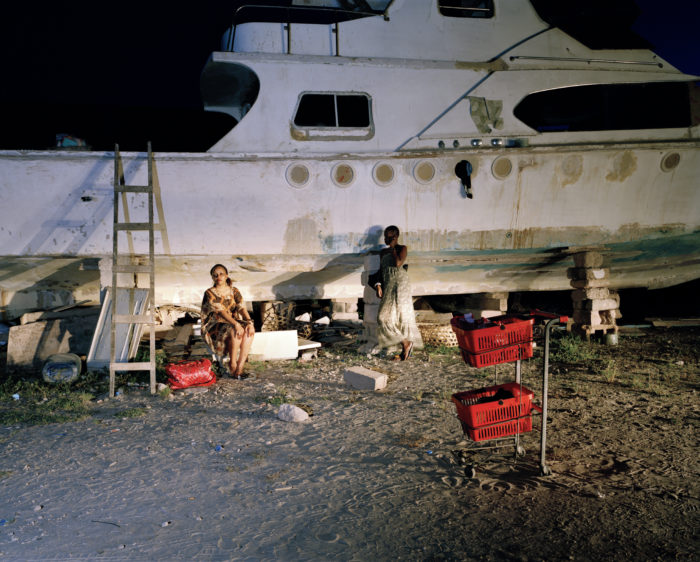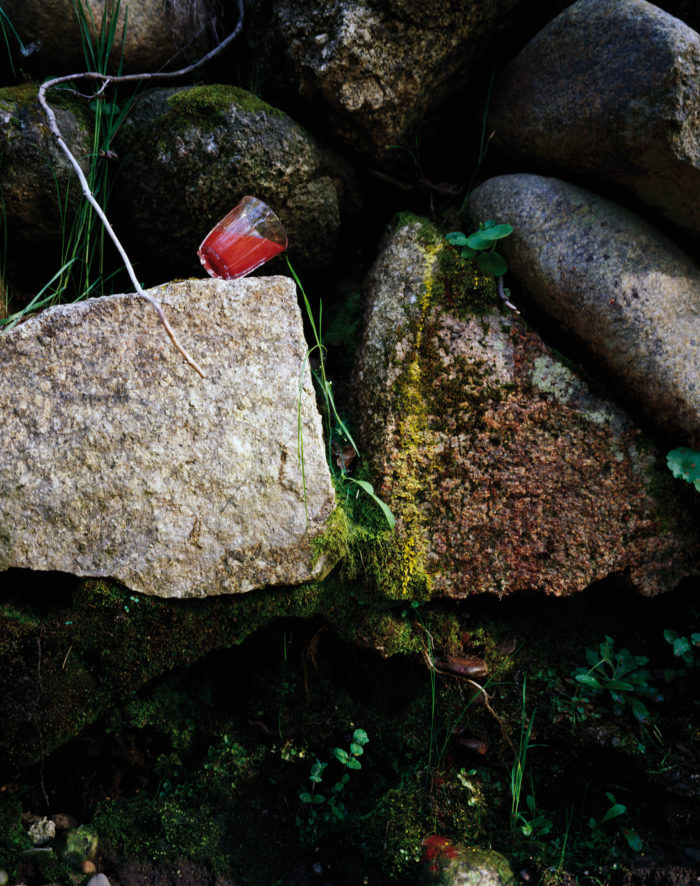 –
Biography
Mathilde Jansen graduated from the Royal Academy, The Hague (KABK) in 2006 (after a year at the Rietveld Academy in Amsterdam), following which she undertook several art residencies and exhibited her art photography internationally, as well as carrying out commissions as a conceptual documentary photographer for the media as well as for companies and organisations such as KPN, Strukton, nrc next and Splento.
Dar es Salaam has been a second home and source of inspiration. In 2016 she completed the postgraduate studies Professional Artist in Class.
Her primarily photographic practice seeks the universal value of natural minerals as a means of tracing the complex relationship between people and the global economy. She aims to create new perspectives from which to examine social structures and the connections between the local and global, which, for Jansen, form the basis of human attitudes, social positioning and intercultural communication.
In her practice Jansen consciously interweaves market-driven ways of thinking with an integrated holistic vision of nature, teasing out the borders between the two. Using experiments in analogue photography, incorporating awe-inspiring constructions on location and manipulating medium format negatives, she creates a dynamic interplay between subject matter and representation, navigating areas as diverse and all encompassing as nature and ecology, spirit and community.
Her artistic portrait and nature photography combines a non-judgemental and co-creative approach. Jansen gives insights into new intercultural and ecological understanding, in which fantasy and reality melt into one.
Jansen is a (single) mother of one daughter, Daleila, born in 2011 and works part-time as an artist-carer for Kindergarden. She lives and works in Amsterdam, where her studio overlooks the IJ- and Markermeer lakes, which are presently a site of expansion of the city. Her current photography project represents this interplay and interaction between modernisation and wilderness, urbanisation and autonomous consciousness.
–
–
Jansen creates an interrelation between documentary photography and contemporary art. Over the past few years her projects have delved more into the psychology of individual and collective life stories in relation to organic structures. Mathilde increasingly situates her work on the borderline between poetry and art.
–
"The experience was an exciting one for me. It illustrated that writing was about risk – about risking everything. And that the value of the writing is not in what you publish but in its consequences. If you set out to describe reality, then the influence of the writing is upon reality."
– Ryszard Kapuściński

Documentaire- en kunst fotografie als sociale sculptuur

In mijn fotowerk verbeeld ik een parallelle dimensie in de alledaagse werkelijkheid; als sociaal-ecologische monumentale momenten. Ik richt me op de voelbare relatie tussen mens en natuur; de mens als onderdeel van natuur, en de mens als maker en gebruiker (exploitant, beheerder, ontwerper) van natuur. In dat (ogenschijnlijke tegenstrijdige) spel tussen overgave en overheersing, zoek en benut ik mijn verbeeldingskracht om verbanden te leggen; om synergie en samenwerking te creeren of simuleren.
Mensen, omgevingen en grondstoffen benader ik op een intuitieve manier, om me werkelijk met een dieper bewustzijn te verbinden.
Door o.a. met inkt te tekenen op analoge negatieven schep ik een fantasierijke wereld in mijn landschapsfoto's, waarmee ik deze integrale connectie tussen mens en natuur tot leven wil scheppen. Ik laat me inspireren door actualiteit en biodiversiteit. Sociaal-economische en ecologische thema's worden benaderd vanuit dit nieuwe bewustzijn waarbij oude sociale patronen en conditionering op de proef gesteld of geupdate worden.
Ook mijn autonome en analoge documentaire fotografie zal per heden beinvloed worden door deze gelaagde en (van nature) inclusieve manier van werken. Door de rol van mensen, zoals families in een wijk of bewoners van een ecodorp, nadrukkelijker te betrekken, documenteren of verbeelden in mijn projecten. Waarbij de grenzen tussen natuur, sociale sculptuur en bouwers van bijvoorbeeld een dorp vervagen. En de realiteit niet alleen kneedbaar maar ook een inspiratiebron kan vormen, waarbij kijkers hun eigen lokale verhalen beleven of dromen kunnen waarmaken. Kijkers worden geprikkeld en uitgenodigd om hun tastbare wereld met materialen, grondstoffen en handelsrelaties te (her-)definieren, -vormen of -scheppen.
Mathilde E. Jansen
–
—-