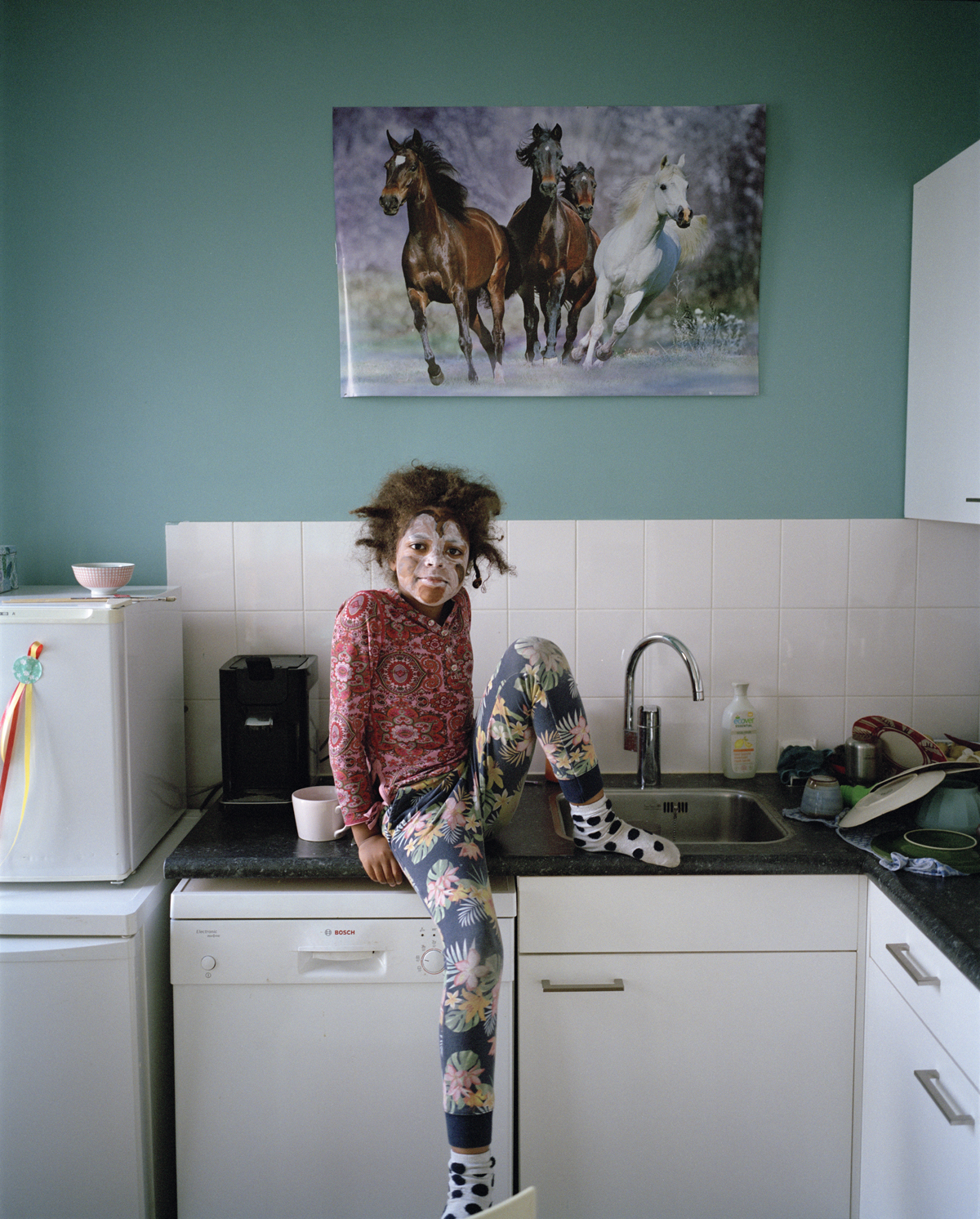 Untamed
/ 2020
"Untamed" is a way of working (leading to few new projects) and aims to portray a creative inner spark of children, in a natural state of being. Whilst they're playing (outdoors) in a (play)garden, park or field, around school or home, as a domesticated vs free area.
This project shows a blend between a new/old photography style, which is rooted in fine art and (my former media) documentary photography.
This first picture has been made of my daughter, while I've had fever. Our house was a bit of a mess, yet me and Daleila got in tune with art and our heart again. It was a Momentum, to step back into my power as a photographer. Not 'despite' but 'thanks to' my years as a single mum, after appreciating what I've learned, and seeing what I've experienced last years. Which inspired me to live honest, pure and fully IN. To stop holding back or pushing any result or dream. To BE a good artist, mother and responsible caretaker like that: enjoying what's possible once you follow your heart and leave opinions behind.
I asked her to open up for our artistic spirit in life: my photography and her talent in storytelling. I'm tuned in, to capture the essential nature of children, in a sincere and meaningful way. In sync with the inner creativity of children, more as parental control or 9-5 stress.
"Untamed" highlights similarities and differences between children in several neighborhoods or even countries and continents. Let's start in Amsterdam (my hood) and throughout the Netherlands. And see if we can travel to Tanzania in the future, when the time is right to meet children, family and community members there. "Untamed" is a way of life, whereby I start focusing on natural environments in combination with (the conditioning and freedom of) children.